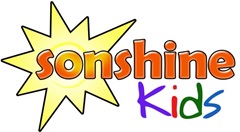 Sonshine Kids
Kid's Ministry Coordinator- Dreama Johnson
HBC love their children and have many activities for them to get involved in. We would love to have you come and be a part!
Bible Superhero- Jesus, Our Savior Better than any Superhero
Bible Superhero- Abraham- Gods Power In Us Helps Us Hear God and Obey
Bible Superhero- Rahab- God's Power in Us Helps Us Help Others
Bible Super Hero- Jochabed God's Power Helps us to Trust God No Matter What
Bible Superhero- Abagail- God's Power Helps Us Do The Right Thing
Bible Superhero- Elijah- God's Power Makes Us Hero's
VBS 2018 "Camp Moose on the Loose"
Sonshine Kids Community Easter Egg Hunt 2018
Check out our 2017 Children's Christmas Workshop
January 2018 Sonshine Kids!
Sunday School – Sundays 9:00am
Sunday School for 4 years old through 6th grade located in our Children's Suite, Second Floor! Come and have a great time with us
Sonshine Kid's Church
Every Sunday at 10am. We start with worship in the sanctuary with the adults and then come to the Children's Suite for a fun filled learning time. Ages 4 years old through 6th grade are welcome to come!
Trunk or Treat
Every year on October 31st, we fill our parking lots with lots of cars, goodies and surprises. It is a great time for the kids to have fun "trunk or treating" in a safe environment. Kids come from all around!
Vacation Bible School
One week of fun! Learning about Jesus, crafts, missions, music and more! Everyone is welcome…bring a friend you dont want to miss the fun!
We have a nursery with loving care takers that will assist you with your children from babies to 3 years old!