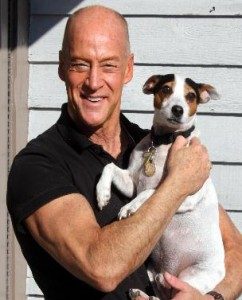 HBC & Historic Hilton Village…Our Jerusalem!
When Jesus gave us the great commission of going into all the world, he intentionally instructed his disciples to begin in their own backyard … Jerusalem. The city was both historic and had a dignity and character that set it apart form the villages and towns which surrounded it.
I believe we are well served to remember that, in many ways, the same applies to our beloved Hilton Village. It is both unique and has a character and make-up that sets it apart from the surrounding areas.
Hilton Village was the very first of some 100 federally financed housing projects during World War I. Today, it's architecture remains much as it did when it was first planned and built in 1918-19. On the east bank of the James River about three miles north of the Newport News Shipbuilding and Dry Dock Co., the village is patterned after principles and designs of the late-19th century Garden City movement begun in the United Kingdom by Sir Ebenezer Howard. The city established a historic overlay district for the village in 1969, the same year the neighborhood was placed on the National Register of Historic Places.
On a much smaller perspective of course, the village is a microcosm of the marketplace in days gone by. The village is compact with amenities and commercial areas within easy walking or bicycling distance of the homes. A streetcar originally transported workers between the neighborhood and the shipyards.
In 1969, the Hilton neighborhood was placed on the National Register of Historic Places. In 1972, Newport News established an architectural review board to ensure the village's character remained intact.
The village was also unique in at least one other distinctive way. When it was laid out, there were four designated land grants specifically set aside to become locations for future places of worship. The four churches which obtained and occupied those land grants remain vibrant today. They include: Hilton Baptist, First United Methodist, Hilton Presbyterian and St. Andrew's Episcopal churches.
Four unique congregations which represent the diversity of expression of the one true Christian faith. Their worship services range from the highly liturgical and formal expression of Episcopal worship to the more intimate and informal format of our Baptist worship experience. Four distinctive and diverse expressions, all equally focused upon the true worship of the one Lord and Savior of the world, Jesus Christ!
What a joy it is to celebrate our 100th Anniversary together!
On the grace journey together with you, Lynwood