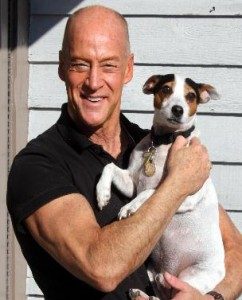 When You Can't Decide…
"You will seek me and find me when you seek me with all your heart." Jeremiah 29:12
Life used to be simple. No longer. And when we are confronted with decisions and hesitate, the decision is usually made for you, by default. And often, making a decision by default is one of the worst things you can do.
An old legend tells of a farmer who had a beautiful daughter who was courted by a variety of young men, all wanting to marry her. So the farmer promised the hand of his daughter in marriage to the young man who could walk through his field of corn, never backtracking, and select the largest, most perfect ear of corn in the entire field. And did it work? No, the beautiful daughter, so goes the myth, ended up unmarried. Here's why.
The most promising suitor ended up walking through the field, looking, waiting, uncertain. As he approached the end of the field, in desperation he selected an ear of corn, having passed up many which were superior to what he ended up with. But other young men walked through the field, unable to back track, and ended up with nothing because they couldn't decide which ear of corn was the most beautiful, the most perfectly formed.
Such, however, is a picture of those of us who suffer from a paralysis of analysis, unable to make decisions, always uncertain as to what to do. You know folks like that? The problem is only made worse by the vast number of decisions that have to be made today because of the complexity of our lives and society.
There are several wise steps I believe the Lord would have us take in making wise choices. The first is to clarify just what the problem is and realistically considering the options available along with the consequences of each one. Being brutally honest and not looking at circumstances through rosy glasses is an important first step in good decision-making.
Also, make certain that prayer a serious part of all your decision making. Ask, "God, what is your will in this situation?" When you honestly can bring yourself to say, "God, may your will be done in this. Show me clearly what you want me to do," you are well on your way to finding an answer.
Then, be sure to search Scripture to see what God has already revealed about your decision. Many people are amazed to learn that the Bible deals with literally hundreds of situations that provide clear moral guidance for us today.
And finally, once you have made a decision, based on what you feel is God's will, don't look back. You can often destroy by doubt what God has wrought by faith. Once a decision has been made, keep moving forward, no matter what happens. Face your fears with your faith… God will provide!
On the grace journey together with you, Pastor Lynwood