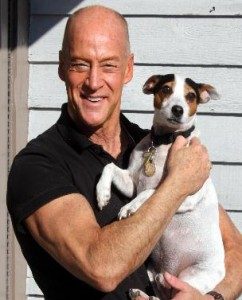 "Jesus Is Lord!"
In the New Testament, Lord is the most frequently used title for Jesus Christ. Although we rarely use this term in our daily lives, we are all quite familiar with another word: boss. That is basically what Lord means—one possessing authority, power, and control. The Word of God describes Jesus as the head of the church, the ruler over all creation, and the Lord of lords and King of kings (Col. 1:15-18; Rev. 3:14, 17:14).
Following the resurrection, the term "Lord," being applied to Jesus, became more than an indication of devotion or respect. Stating, "Jesus is Lord," became a way of recognizing Jesus' divine standing.
References of Jesus as Lord started with Thomas' declaration when Jesus arrived at the apostles after His resurrection: "Thomas said to him, 'My Lord and my God!'" (John 20:28). From thereafter, the message of the Apostles was that Jesus is Lord, signifying that "Jesus is God."
Peter's sermon on the Day of Pentecost carried that idea: "Let all Israel be assured of this: God has made this Jesus, whom you crucified, both Lord and Messiah" (Acts 2:36). Peter later declared this in the house of Cornelius, stating that Jesus is "Lord of all" (Acts 10:36). It is important to note that in Romans 10:9 Jesus' lordship is connected to His resurrection: "If you declare with your mouth, 'Jesus is Lord,' and believe in your heart that God raised him from the dead, you will be saved."
The declaration "Jesus is Lord" indicates that Jesus is God. Jesus holds "all authority in heaven and on earth" (Matthew 28:18). He is "Lord of the Sabbath" (Luke 6:5); "our only Sovereign and Lord" (Jude 1:4); and "the Lord of lords" (Revelation 17:14).
In other words, the realm of Christ's reign covers everything that happens in heaven and on the earth. No one—not even those who deny His existence—are free of His rule or outside His sphere of authority. Although Satan tries to convince us that liberty is found in doing what we want, true freedom is acquired only through submission to Christ's loving lordship.
Even death cannot release anyone from the authority of God's Son. He is Lord of both the living and the dead. All people must decide to either yield or rebel against Him, but they have the opportunity to make this choice only while they are still living. After death, they will acknowledge Christ's lordship through accountability to Him. If we have not bowed the knee to Jesus in life, we will be forced to bend it in the judgment.
Have you submitted to Christ's rule over your life? Have surrendered to His authority in knowing Him as the Lord of your life?
On the grace journey of forgiveness together with you, Lynwood