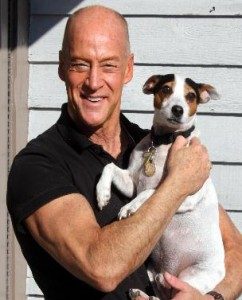 "It Is Well With My Soul!"
After the great Chicago fire of 1871, Horatio Spafford (1828-1888), a Chicago lawyer, arranged an ocean voyage to Europe for this family, where he would join them later. The ship on which the happy family sailed, the Ville du Havre, never got farther than halfway across the Atlantic.
In the dead of the night, it was rammed by a sailing vessel and cut in two. In the confusion and disaster that followed, Mrs. Spafford saw her four daughters swept away to their deaths. A falling mast knocked her unconscious, and a wave freakishly deposited her body on a piece of wreckage where, later, she regained consciousness. When she and a few other survivors reached Wales, she cabled two words to her husband: "Saved Alone."
Taking the earliest next ship, he hastened to be at his wife's side, all the ache of his heart going out to her and to his Father God. When his boat reached the approximate spot where the Ville du Havre had met with disaster, God gave him the inspiration and courage to write:
When peace like a river attendeth my way, When sorrows like sea billows roll, Whatever my lot, Thou hast taught me to say: It is well, it is well with my soul.
Though Satan should buffet, though trials should come, Let this blest assurance control, That Christ hath regarded my helpless estate, And hath shed his own blood for my soul.
My sin, oh the bliss of this glorious thought, My sin, not in part, but the whole.
Is nailed to the cross and I bear it no more, Praise the Lord, praise the Lord, oh my Soul!
And Lord haste the day when the faith shall be sight, The clouds be rolled back as a scroll, The trump shall resound, and the Lord shall descend, Even so, it is well with my soul.
When the storms of life would overwhelm us, if we look to him, God has a song in the night for each of us; a song of strength, of peace, of hope. Let us listen and catch the strains that come from the Composer of songs for the night season of our soul.
On the grace journey together with you, Lynwood