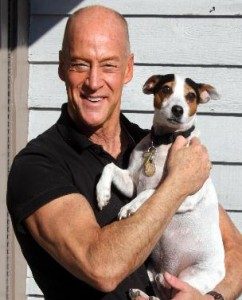 Bad Habits, Good Habits
"So I tell you this, and insist on it in the Lord, that you must no longer live as the Gentiles do, in the futility of their thinking."
(Ephesians 4:17 NIV)
One of the things God does when he saves us is to target the bad habits in our lives. They're not good for us, and some have profound spiritual dimensions, so God wants to see them broken.
Occasionally these negative or bad habits are changed in an instant. There are other times, however, when God has to change things in our lives in order for entrenched habits to be overcome. He has to renew our minds, because we are used to thinking a certain way, and our thoughts may automatically go down old tracks that are not healthy for us.
It isn't enough to get rid of the old habits, however; we also have to begin some new practices. In his letter to the Ephesians, the apostle Paul told them not only to put off their "old self, which is being corrupted by its deceitful desires," but also to "put on the new self"; not only to "put off falsehood," but to "speak truthfully to [their] neighbor" instead; not to steal any longer, but rather to "work so that they may have something to share with those in need."
It is said that it takes about a month or usually forty days or so, to make or break a habit, so as we put these good things into practice, we will gradually see good habits forming – habits such as spending time with the Lord and reading his Word every day.
It goes without saying that we must use wisdom in staying away from former haunts and refraining from watching or listening to things that could reignite old passions. And also to know that in the process, we are on a new journey and that we serve the God who make all things new!
Finally, we know that we can make new resolutions until we're tired of doing so, but nothing is going to change unless Christ is living his life through us; and, thankfully, that is what is promised to every believer. It is not our strength or the power of our traditions that transform us. It is sole the power of Jesus that frees us from our past and launches us into the newness of our futures!
Let's ask the Holy Spirit for the strength to walk in such a way that we are always aware of His presence and power. Let us trust in His renewal to break bad habits and the grace to make new, godly habits that will help us in our walk with the Lord, to the glory of his name.
On the grace journey together with you, Lynwood