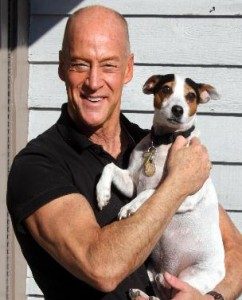 In The Wilderness… God Is With Us!
They forgot the God who saved them, who had done great things… (Psalm 106:21)
As I read the Old Testament, I am often amazed by the children of Israel. There are times I'm tempted to think, "How could they forget? Look at all God did for them… If I had been there, I wouldn't have acted like that."
Over and over, the children of Israel turned from God. They created false gods; they relied on their own strength; they didn't listen to wise council; they often forgot the mighty hand of God that had been at work in their lives (read Psalm 106).
I think these things and can tend to look down on the Children of Israel for their dullness to recognizing God at work. Then I look in the mirror and I am reminded how often I forget God too.
"In the desert the whole community grumbled against Moses and Aaron. The Israelites said to them, "If only we had died by the LORD's hand in Egypt!" (Exodus 16:2-3)
Really!? They had just walked through a sea and watched an entire army drown. But sadly, their perspective was short-sighted. They were now in a wilderness. The amazing works of God from just days before were now a forgotten memory.
All of us have some kind of "wilderness" in our lives… a time when God seems distant and when we forget the mighty acts He's done for us. I sure have. But, my sufferings are meant to produce endurance, character and hope in God. My trials and wildernesses are meant to remind me of God's faithfulness to me.
Let this truth free us from complaining and cause us to rejoice in the mercy of our God to us. Always remember, we serve not a distant, mysterious and invisible God. We serve the God who clothed Himself with our humanity and became our Emmanuel… "God With Us!"
Many times he delivered them, but they were bent on rebellion and they wasted away in their sin. But he took note of their distress when he heard their cry; for their sake he remembered his covenant and out of his great love he relented. (Psalm 106:43-45)
Remember especially during this Christmas season, even it you find yourself struggling through a personal wilderness… you are not alone – God is with you!
On the amazing grace journey with you, Lynwood